Summary
When applying Alerting Templates, use the Overwrite option with caution. It first deletes existing application Alerting configurations and then applies template configurations. If used unintentionally, this could lead to loss of existing Alerting configurations.
Affected Software
AppDynamics release 20.4, 20.6
Workaround
You can continue using the Overwrite option if your intention is to maintain multiple applications with identical Alerting configurations. 
If that is not your intention, then use the Add/Merge option to apply the template. This adds template configurations, and if any duplicates exist, those are replaced. 
We also recommend backing up existing configurations before applying a template. One way to do this is to save existing configurations as another template.
Resolution
In 20.6.1 (SaaS) and 20.8 (on prem), we will change text to indicate the risks of this option. We will also add a confirmation and warning step. We strongly recommend that you upgrade to these versions.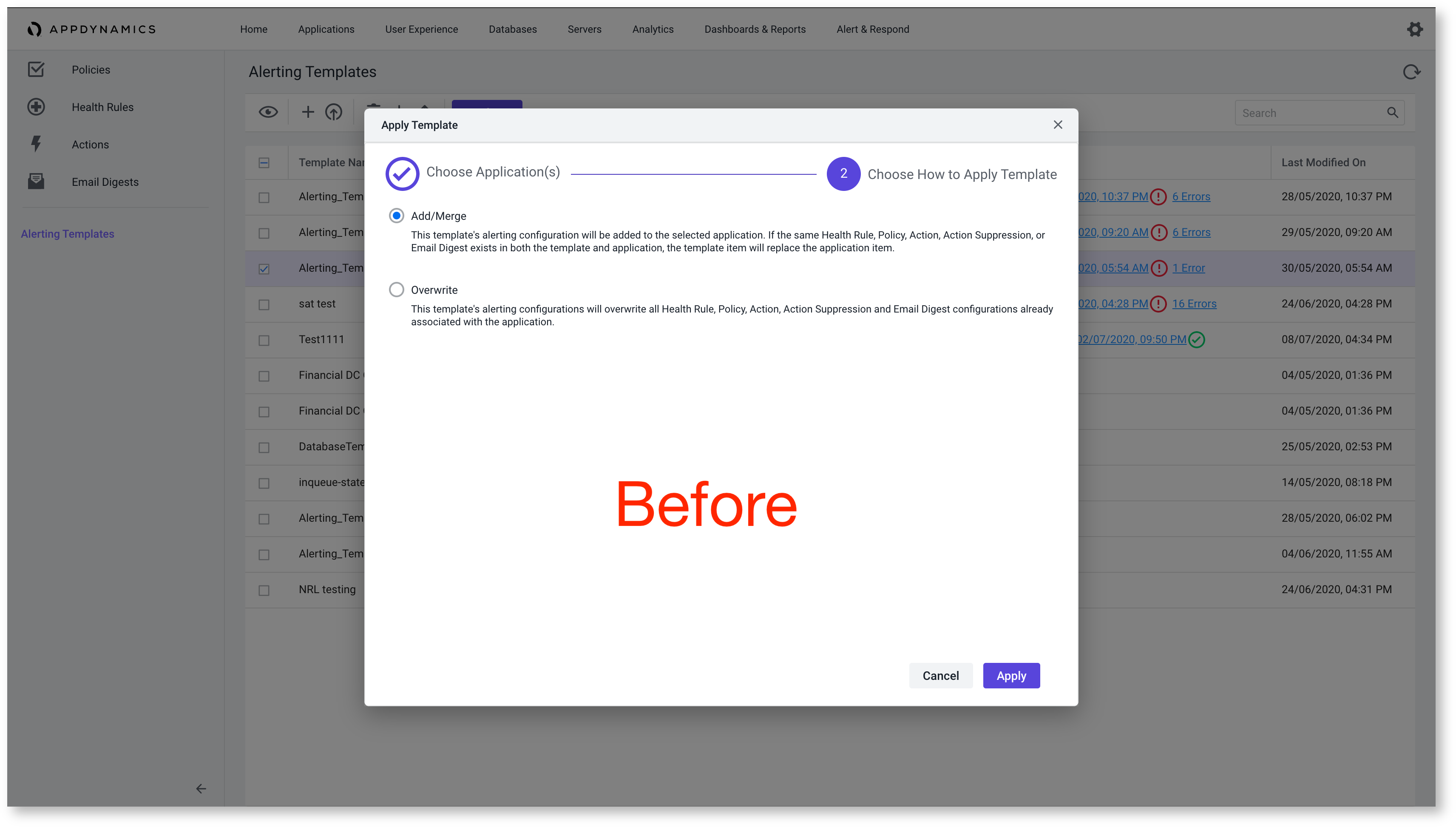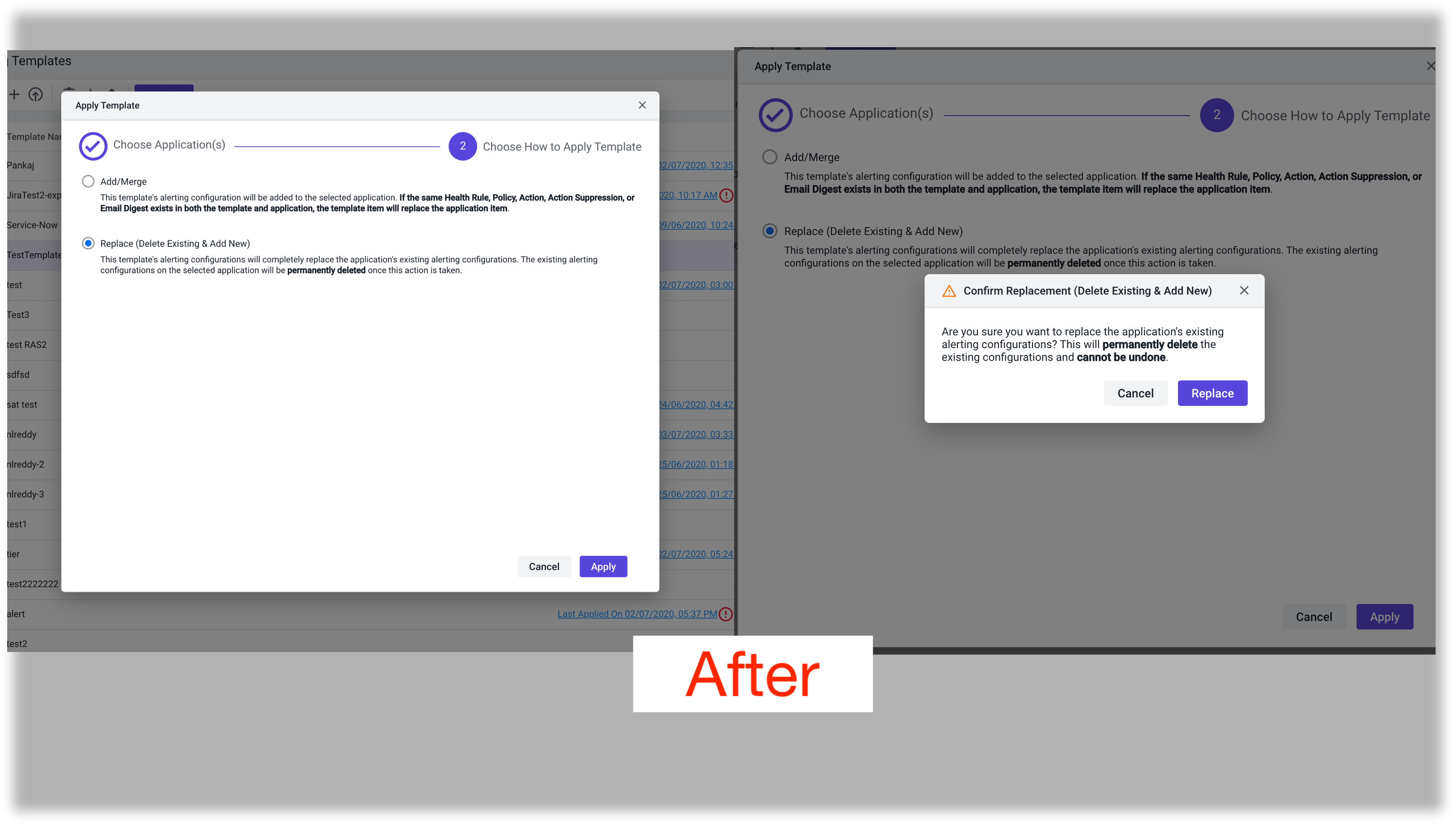 Revision History
03/07/2020, v1 (initial publication of this advisory)
09/07/2020 v2 (updated with images)