Download page Domains in the UI.
Domains in the UI
Application Performance Monitoring, Kubernetes®, and Infrastructure domains display these details:
Entity type —all entities of the named type.
Total entity count —total count of all entities of named type.
Total entities by health status —color expresses health status; symbol size represents entity count for the health category.
Entity group
—hovering enables group selection.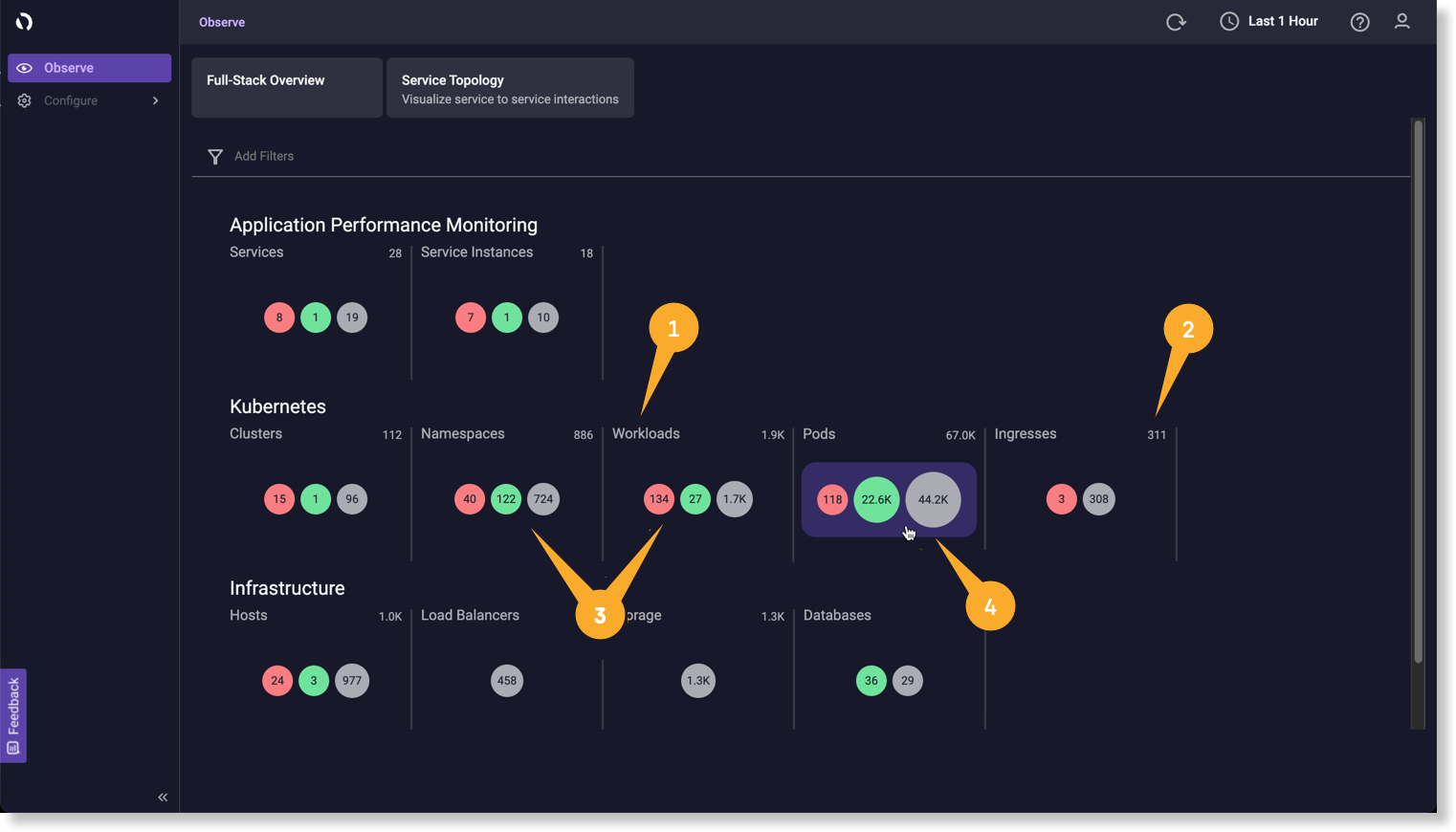 Click an entity to view a list of entity objects and Relationships. To select an entity group:
Click the name of an entity type.
Click the number representing the total entity count.
Select one health symbol, or hover and select a group of health symbols to view corresponding entities and metrics.
Within an entity group, click an entity symbol to view a list of entities with the same health status.
Kubernetes® is a trademark of The Linux Foundation®.