Download page Navigating Between Server and Application Contexts.
Navigating Between Server and Application Contexts
With Server Visibility enabled, you can access server performance metrics in the context of your applications. See Monitor Your Servers Using Server Visibility.
After logging in to the AppDynamics Controller, and locating your application flow maps, you can drill down to Server metrics for a selected tier or node. The Server health summary shows the number of critical/warning/normal conditions for the application's servers.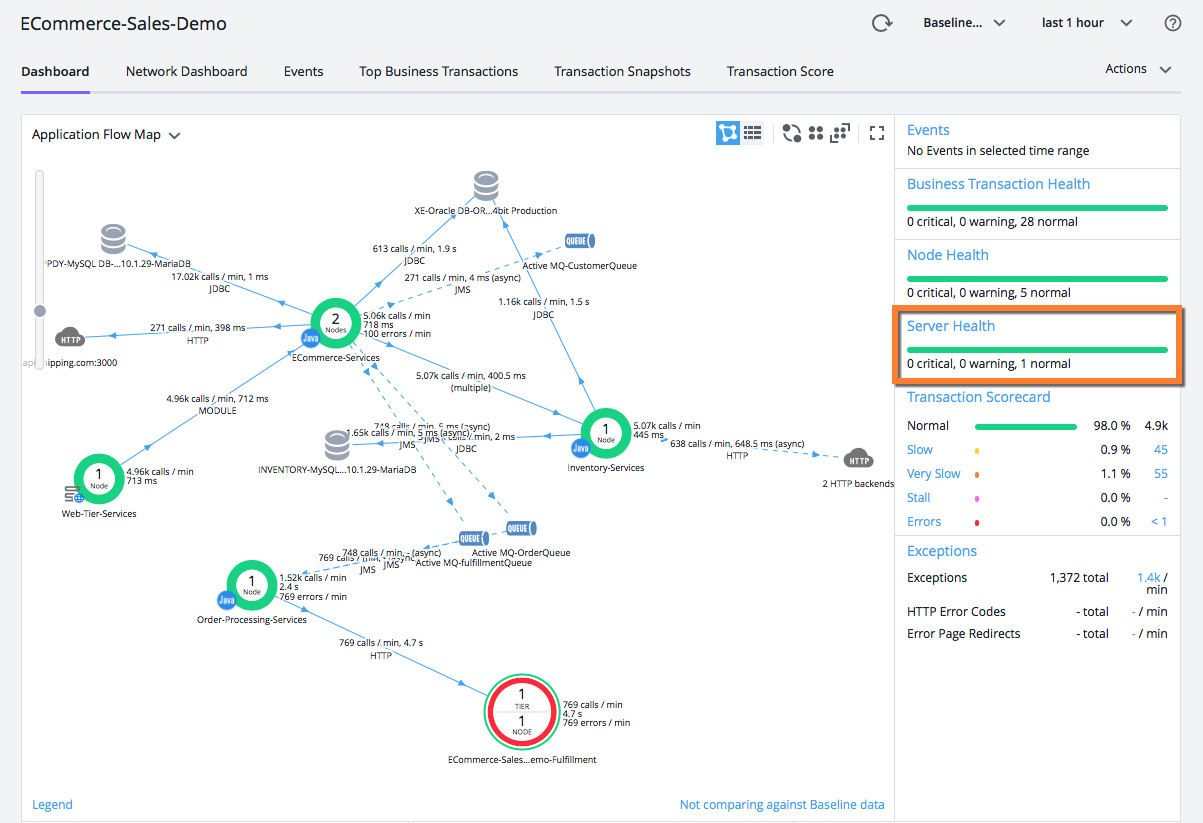 Select a tier, such as in this example, Inventory-Services, to review the server details.

From the list of transaction snapshots, you can drill down to server metrics to determine if there is anything suspicious contributing to slow transactions. Double-click a snapshot of interest, drill down into the call to view the Server tab and its associated metrics.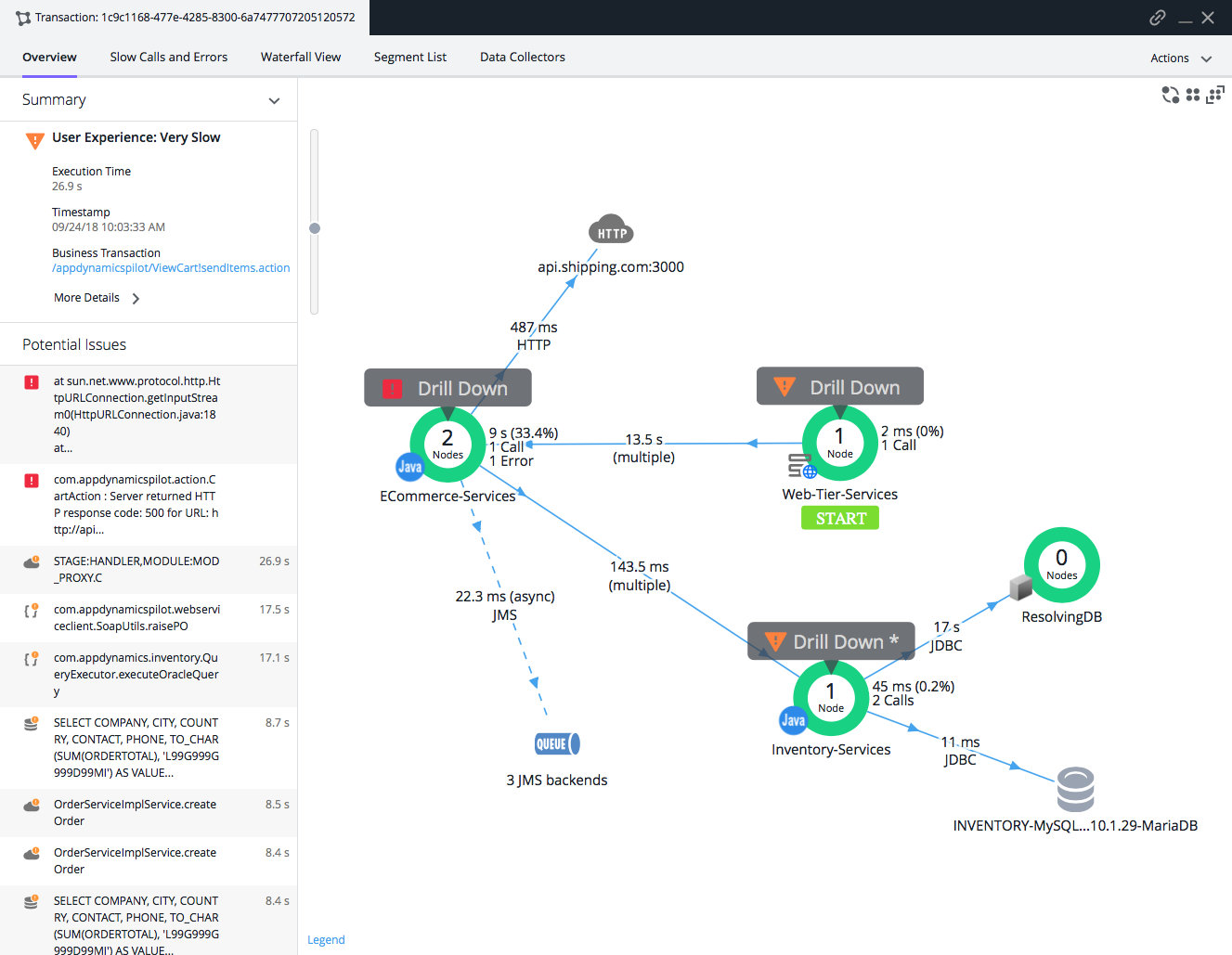 From the snapshot Server tab, you can review CPU, Memory, and Network utilization, and determine which processes are consuming server resources.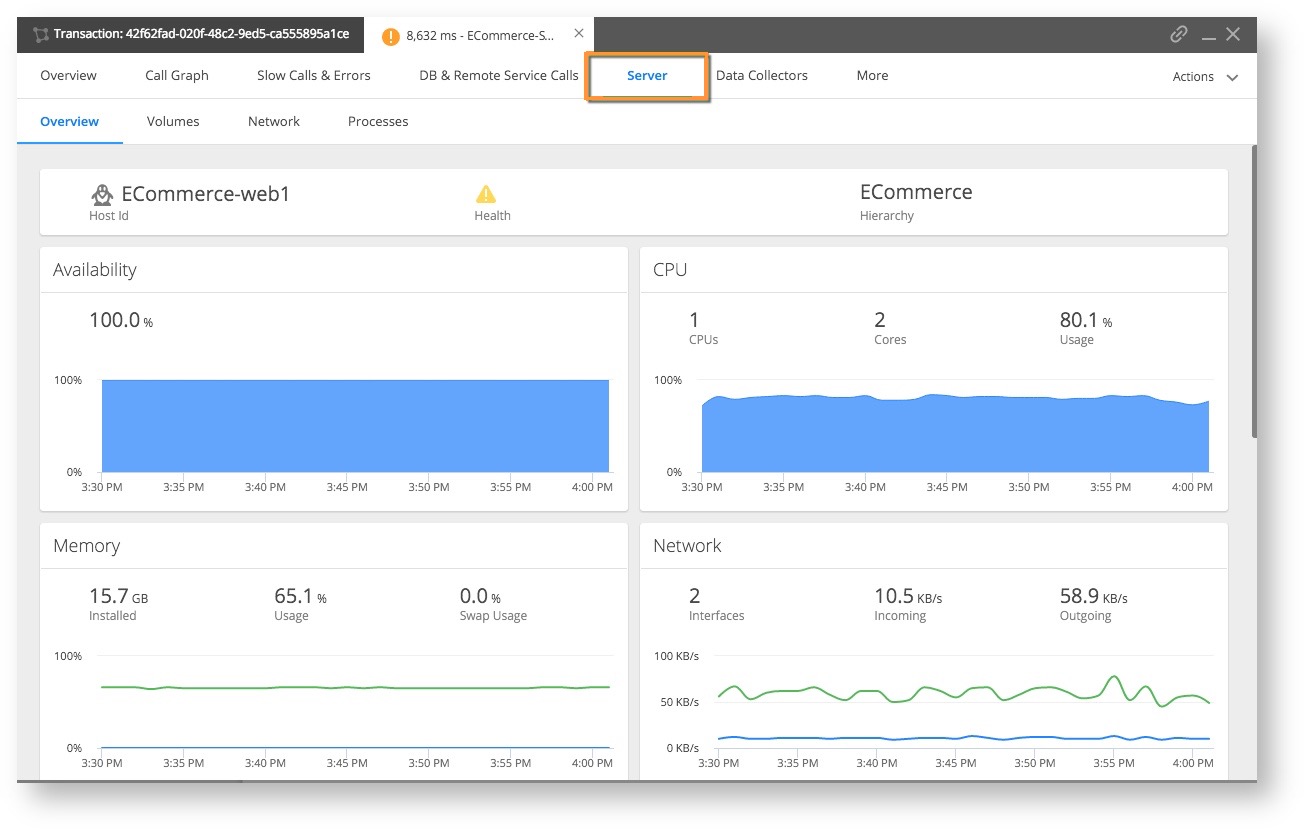 From the Servers Dashboard tab, select APM Correlation.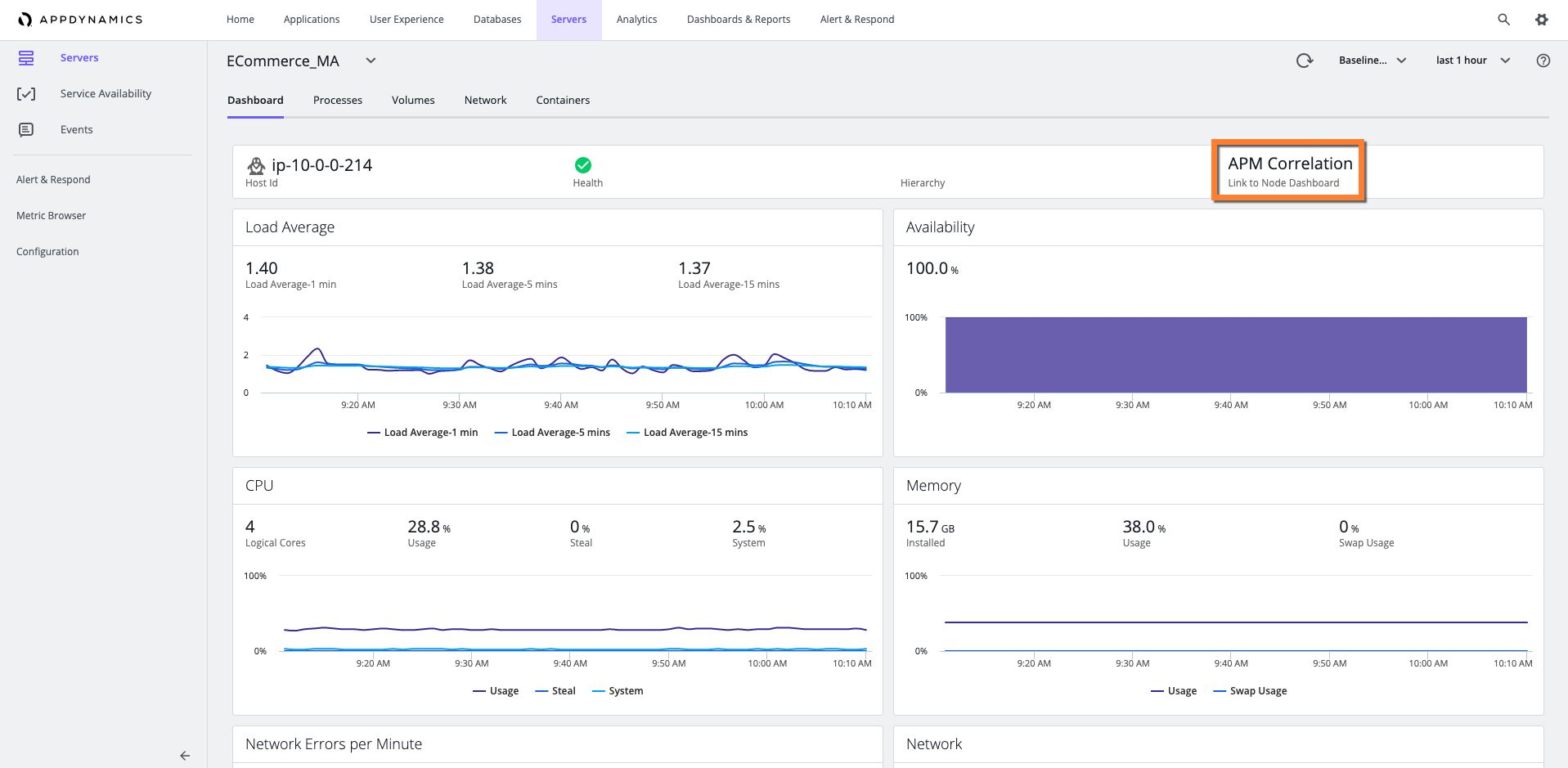 Select the APM Correlation link to review the APM node associated with the server. If there is more than one APM node running on the server, a dialog displays enabling you to select the APM node you want.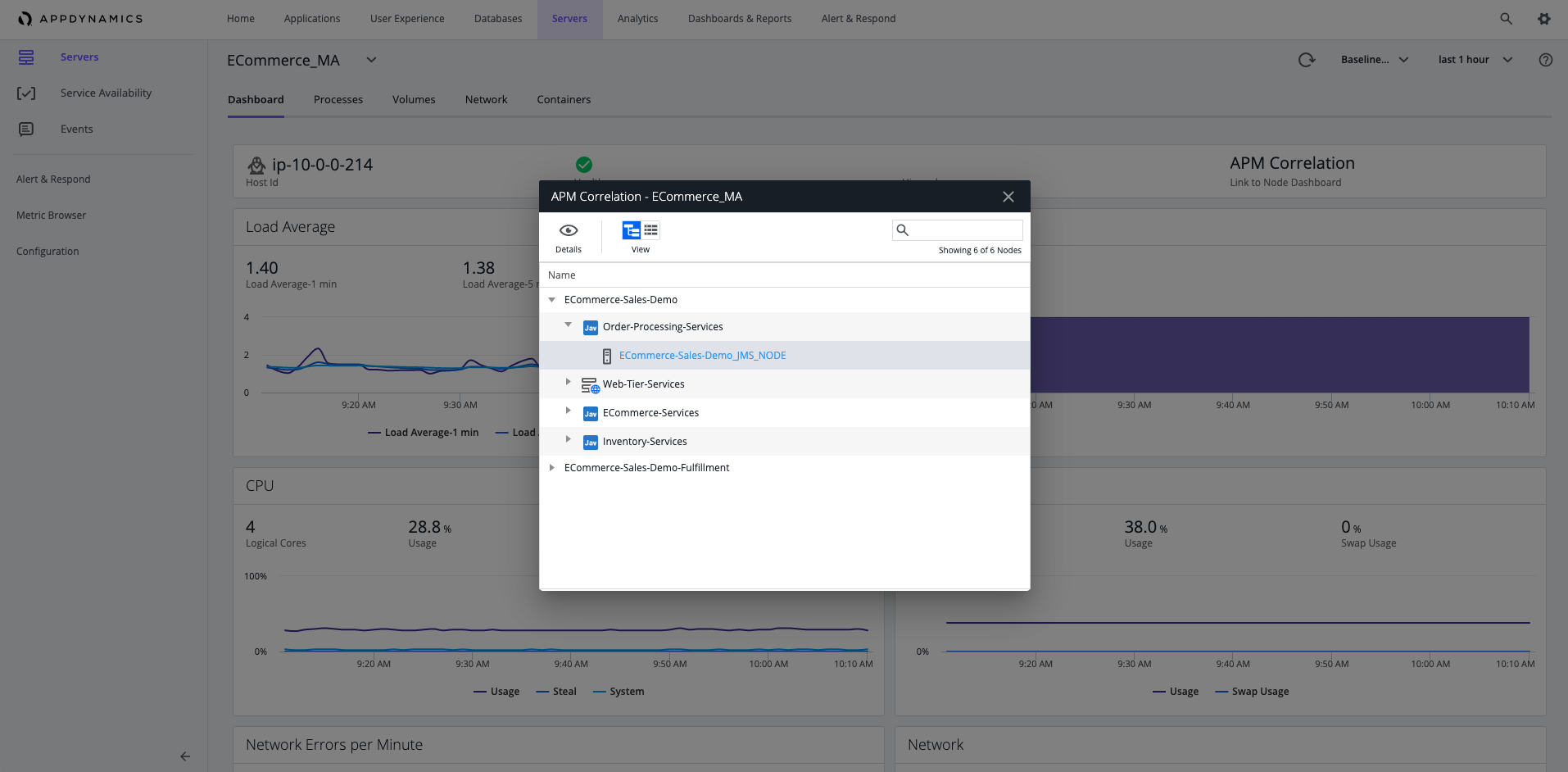 By selecting the APM node, its associated Dashboard displays.