Download page Crash Analyze.
Crash Analyze
Crash Analyze lets you view and analyze the results based on the cumulative data. With Crash Analyze, every crash event is collected and stored by the AppDynamics Events Service.
The Crash Analyze page has the Crash Snapshots widget for viewing a list of current crash snapshots, with one row for each snapshot, and a selection of different widgets for visualizing the cumulative data in charts.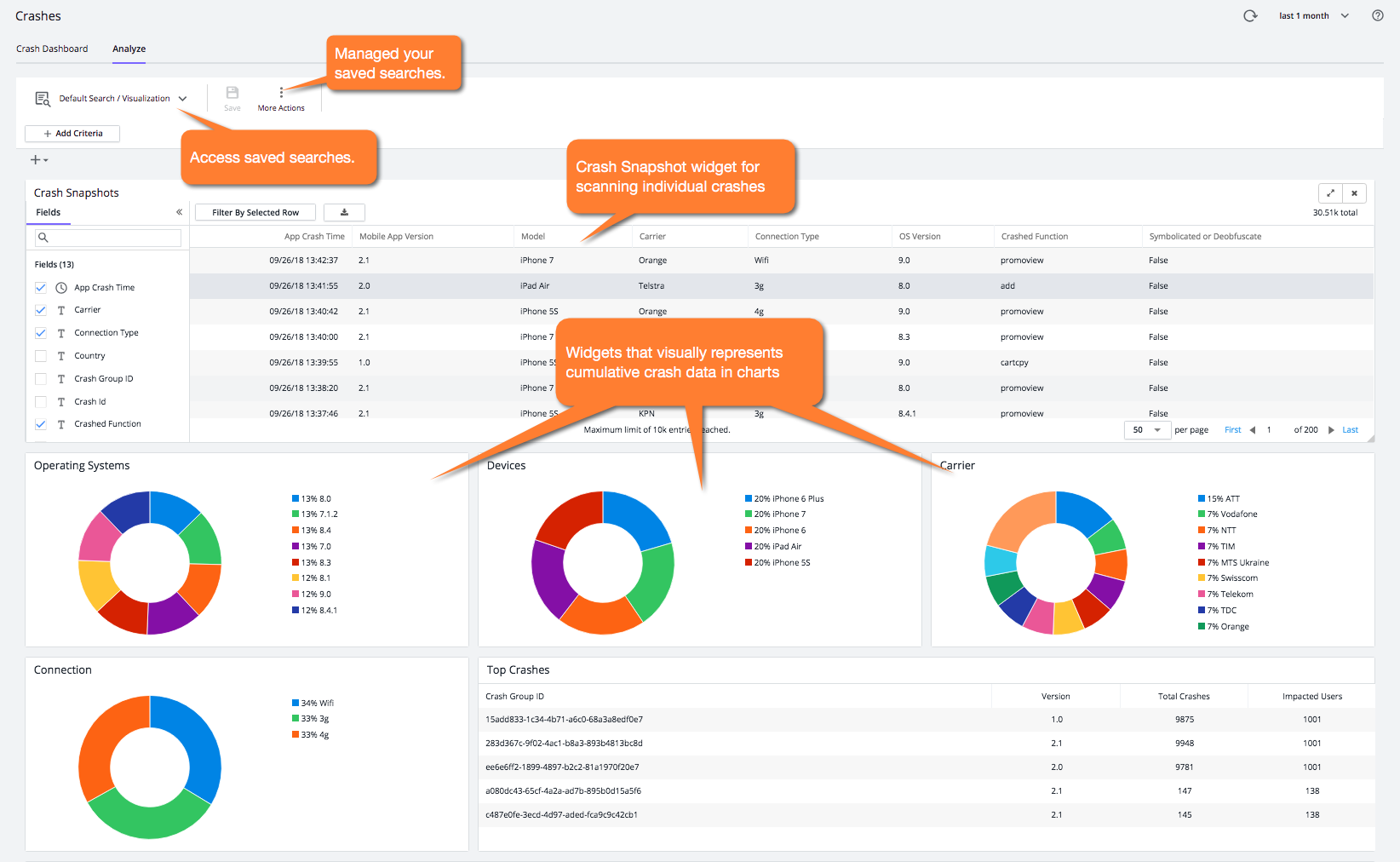 Crash Snapshots Widget

The Crash Snapshots tab lets you scan individual crashes and allows you to filter and sort to get exactly the crash set in which you are interested. The columns of the table are fields representing the crash snapshot properties. See Crash Snapshot Properties. Click View Details to see information for a specific crash.

Chart and Tabular Widgets
The chart widgets provide you with a set of predefined widgets that offer visualizations of the data set you have created. The tabular widgets highlight key metric points such as top crashes. You can delete, re-add, re-size, and drag-and-drop to move all of the widgets. You can also set criteria to visualize a subset of the data.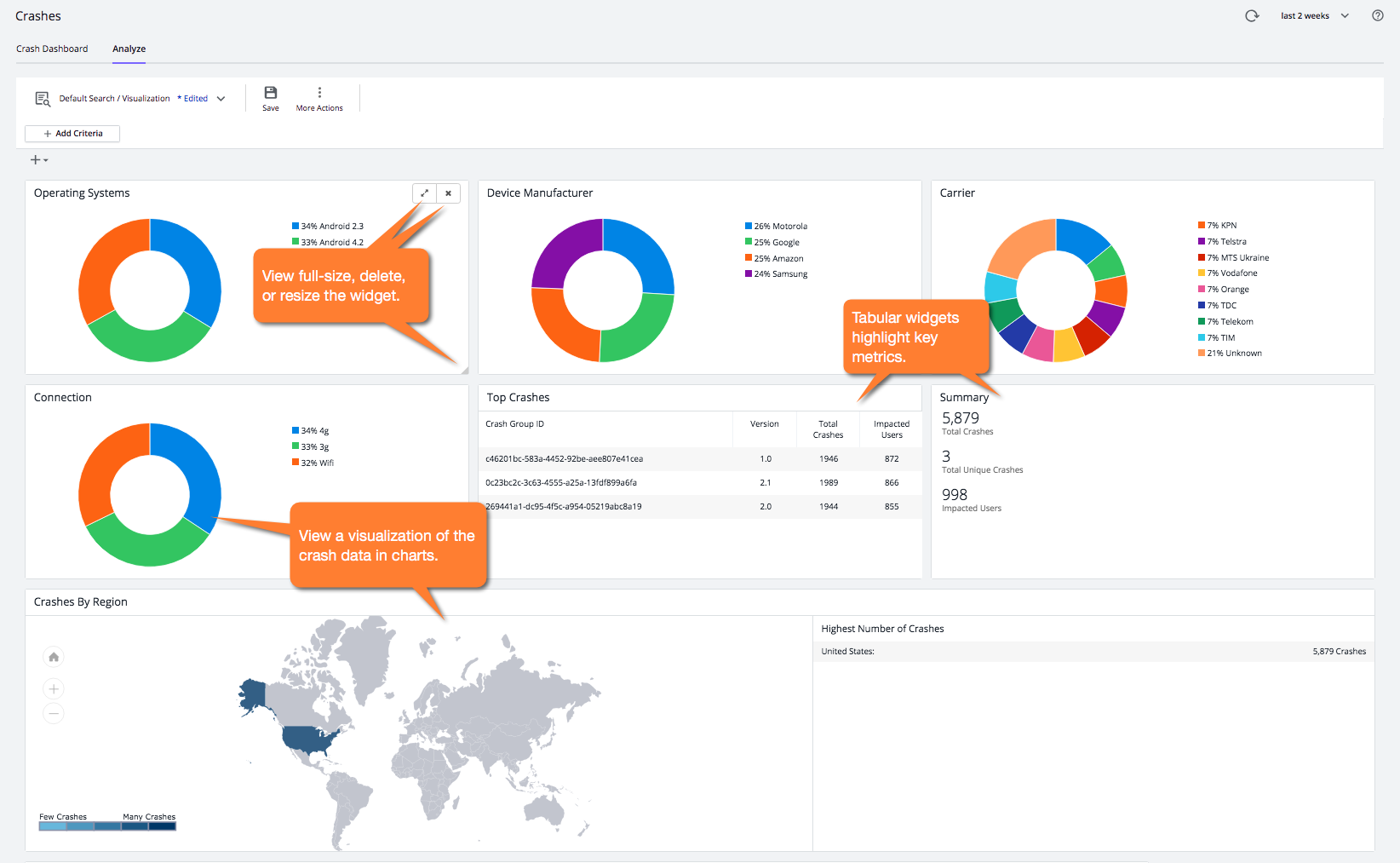 You can also view crash snapshots in the context of a separate product, AppDynamics Mobile Analytics. It offers additional mechanisms to analyze and visualize crash patterns, including:
Additional predefined widgets, such as the funnel widget
ADQL for searching the data
Custom widgets
Manipulating multiple dashboard types
Longer retention time for storing data
AppDynamics Mobile Crash Report Analytics requires a license separate from the Mobile RUM license.