Download page Observe Kafka Entities.
Observe Kafka Entities
AppDynamics Cloud supports the following Kafka entities:
List View
On the Observe page, click a Messaging group to navigate to the list view. The list view displays all Kafka entities that exist within your environment. To display the list view for a specific Kafka entity, click Messaging, Brokers, Topics, or Consumer Groups. The Broker list view displays a relationship panel that can include non-Kafka entities, such as entities from AWS, Azure, and Kubernetes.
To sort the list in ascending or descending order by any column, click the column heading. Click the name of an instance to display the detail view for that instance. See Understand the Observe UI.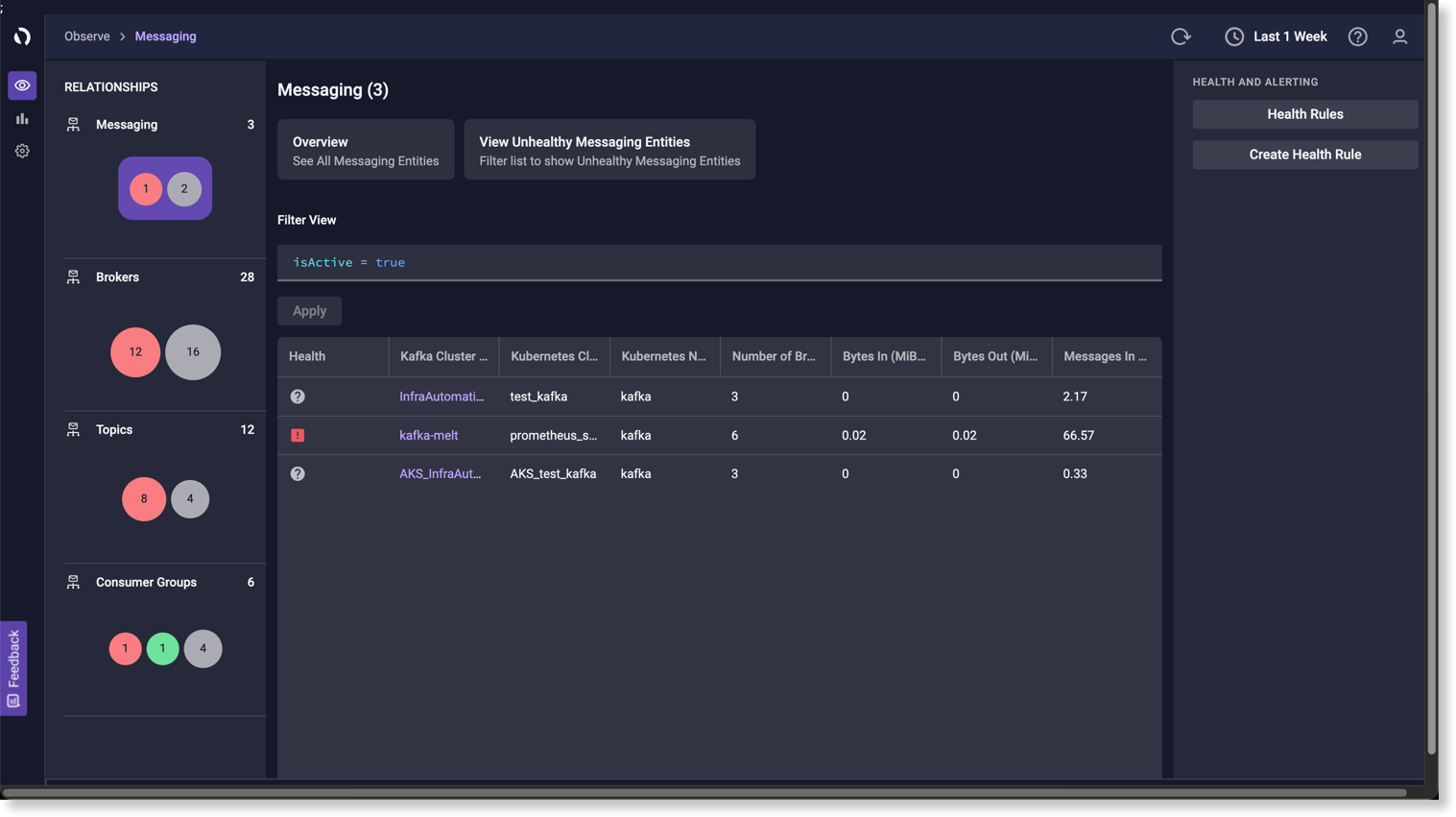 The Relationships map displays the health status of entities. See Health and Status Violations in the UI.
KAFKA is a registered trademark of The Apache Software Foundation and has been licensed for use by AppDynamics and its affiliates (together, "AppDynamics"). AppDynamics has no affiliation with and is not endorsed by The Apache Software Foundation.
Prometheus® and Kubernetes® (as applicable) are trademarks of The Linux Foundation®.